I just submitted this recipe to the Old Farmers Almanac Competition! Cash prizes and winning recipes will be included in the 2016 Almanac. We will find out in September how I did. Cross your fingers!!!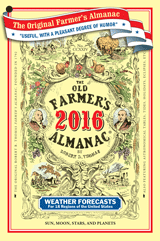 It is not a family gathering in our house if there is no Onion Dip! Now everyone loves how quick and easy it is to mix the dried soup mix into a container of sour cream but this recipe is well worth the time involved. The soup mix version will quickly become a memory after trying this version. But be sure to give yourself the time to caramelize the onion. That is the real trick to this recipe.
1 Large Red Onion, minced (about 1 ¾ Cup)
1 ½ teaspoon Worcestershire Sauce
¼ heaping teaspoon Fresh Thyme (⅛ teaspoon if dried)
Salt and Pepper, to taste
Heat the oil in a small skillet over low heat. Add the minced onion and cook, stirring occasionally, until caramelized- at least 30 minutes. Add the minced garlic and cook about 2 more minutes, stirring constantly, until softened.
Remove the pan from the heat and stir in the Worcestershire sauce, mustard, soy sauce and thyme. Season with Salt and Pepper to taste.
Transfer the mixture to a small bowl and let cool completely.
Stir in the sour cream until well combined, cover and chill for at least 2 hours.
Serve with your favorite chips, veggie chips or crackers.
Keeps refrigerated for up to 3 days.
What do you think of this recipe? What are your family favorite dishes for gatherings?